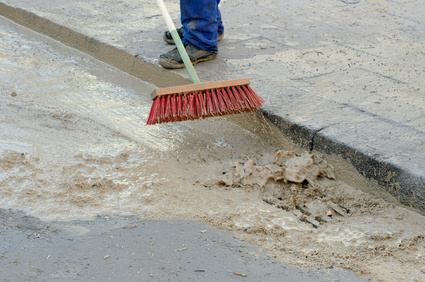 Blocked Toilets cleared for a fixed price by Robert Gunstone 07939 614003 .
Why would you want to pay another drainage company an hourly/half hourly rate?
Hello we are a two man operation and unblock blocked toilets for a fixed price, I (Chris) have over 24 years experience in plumbing & drainage and Robert has over 35 years experience (old timer Lol  sorry Rob) and we are well experienced in clearing blocked toilets ,not like some of the drainage company's that send an operative that has not got a clue armed  with a set of drain rods and a bottle of acid.
With all the experience we have had  over the years of toilet unblocking ,we have learned  and developed lots of little tricks for clearing blocked toilets that have very limited access to pipes and manhole covers and are assisted with various drain clearing tools like electric sani sanke ( a drill with a wire that feeds through pipes)  High pressure water Jetting  ( which Feeds a rubber hose through drains which has running water pumped through it to hit the blockage full on) also an air ram ( The ram is a tool that has air pumped by hand into a vessel that  has a trigger so we can inject compressed air into pipes and blocked toilets) we also have various other tools.
I hope the above information gives you a good idea that we are professional and have the right tools for the job.
Thank you for reading our details
Best Regards
 Robert 07939 614003
Blocked Toilets
5 Comments
Testimonials
I contacted Mr Peters after reading his feedback on Checkatrade. He explained there would be a set price for clearing the drain even it took 5 minutes or 5 hours. I thought this was a good option to choose so I knew exactly what charge to expect. After making the phone call, Mr Peters arrived on time, diagnosed and resolved the problem and I was happy with his service. I would definately use him again.

Customer in Lewes, 7 November 2011

Drain clearance
This is the real deal. He said he'd come in two hours and he did. He quoted a price and that was the price. He said he'd clear the drain and he did. He didn't say he'd be professional and friendly, but he was. Total recommendation.

Customer in Edenbridge, 2 April 2013

Cleared blocked drains.
Chris was very friendly, prompt and did a great job. I would use him again and would definitely recommend him to others. Thanks Chris and thanks to CheckaTrade there are so many rogue traders out there its good to be able to find someone that you can trust and rely on.

Customer in Horsham, 1 October 2011

Unblock Drain
Very quick, polite and got a nasty job done perfectly, thank you!

Customer in East Grinstead, 16 March 2012

Blocked sewer drain
Very quick to job, polite and work carried out to a high standard. Will recommend to anyone.

Customer in East Grinstead, 23 January 2012

Drains Unblocked
I can recommend Mr Peters without reservation.

Customer in London, 2 May 2013

Clearing blocked drain.
I was so pleased to speak with a tradesman who was helpful and resourceful in promising to deal with the blocked toilet. I already had other company to resolve the problem and they quoted a very high price which could have rising depending on how the workmen felt. On phoning Chris the price he gave me was much lower regardless of how long or difficult the job proved to be – it would be done. It gave me such re-assurance and peace of mind. He did not ask for payment before doing the job. The job was done and my tenant is happy. I would certainly recommend his services.

Customer in Harrow, 28 August 2012

Blocked b/room sink
Chris arrived same the morning I called, within an hour and a half and successfully unblocked my drain quickly. He had to go and get petrol for the power jetter but kept me informed and was very quick. I would use him again and recommend him. Very satisfied with his work, time keeping and politeness. Good job done thank you.

Customer in Tunbridge Wells, 4 October 2012

Unblock toilet.
5* service all round! Arrived within 30 minutes of my initial phone call. Carried out work as requested to original one price quote given over phone. Would highly recommend Chris and will definitely use him in the future.

Customer in Sidcup, 31 December 2012

Blocked drain.
Dyno-rod spent 2 hours on it with all kinds of machinery and eventually gave up and instead quoted £800 to put up scaffolding for outside access to unblock it from the other end. Chris unblocked it without any machinery and within 1 minute without outdoor access! Clearly Dyno-rod were not experienced enough. I'll keep Chris' contact just in case I need him again.

Customer in Bromley, 2 June 2012

Unblocked toilet/drain
Good job, would use again

Customer in Crawley, 15 August 2011

Unblocked a drain
Very efficient, courteous and reliable. Good workmanship.

Customer in Haywards Heath, 17 November 2011

Blocked Drain
Great service! Turned up when he said he would and did what needed to be done to sort the problem out. A+

Customer in London, 17 February 2013

Unblocked toilet and outside drains.
Many of the programs on television now days would have you believe that every tradesman is out to rip you off. This is definitely not the case and it was a real pleasure to employ Chris and his assistant Bob. They arrived early, were extremely knowledgeable, friendly and efficient and using their skills had unblocked the drains within 30 minutes. The fact that we knew exactly how much we were to be charged before the work started was tremendously reassuring. I would have no hesitation in recommending these guys to family and friends and will certainly use them again in the future.

Customer in Tonbridge, 8 March 2013

Blocked drain.
A very helpful and friendly service. It was an emergency and Chris arrived within 40 minutes of me calling him. Everything was handled in a professional manor and I would thoroughly recommend his service.

Customer in Betchworth, 2 September 2011

Fixed leak from back of sink
What a find! It is always a risk employing someone to undertake plumbing in your home – Chris and Bob are a very lucky find! I highly recommend them to you. They arrived on time, carried out their work in a highly efficient and professional manner. It was a real pleasure having them in my home and I am delighted with the work they did. Don't waste your time looking anywhere else.

Customer in South Croydon, 14 May 2013

Foul drain unblocked.
Chris came out during the Christmas break to a blocked drain in a rented house. He arrived on time and carried out the work very promptly. I was out of the country at the time so Chris had to deal directly with my tenant which he did in a professional manor.

Customer in Croydon, 28 December 2011

Cleared blocked drain