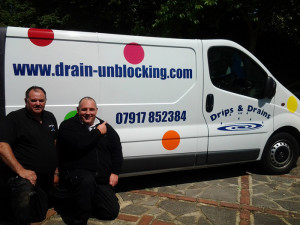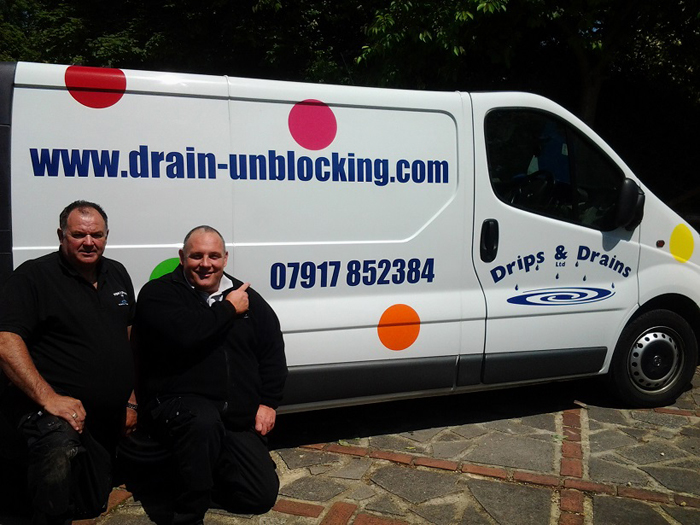 Unblocking drains carried out for a fixed price By Robert Gunstone 07939 614003 when it comes to unblocking drains we offer a fixed price for clearing your blocked drain so you don't have to worry about any of our charges because you are given the price over the phone before we even arrive,we are a two man band and have over 59 years experience and knowledge between us and assisted by our fixed price and the right tools for the job,and the service we provide believe we have the perfect solution for your blocked drain to be cleared Fast.
We both enjoy our job and both have a good rapour with our customers and keep them well  informed on what we are doing and any findings that we believe could have caused the blockage and also give good preventative advise going the extra mile for good customers service,please watch the video on our home page to get a better gauge on us.
If you are thinking of trying to unblock your own drains, please be very careful when using drains rods as we have been to numerous amounts of customers who have lost part of sections of rods and attachments down the drain which turned a simple job into a more costly experience,but to be honest at our fixed rate is it worth even trying and getting Smelly.
Thank you for reading our details
Best Regards
Robert Gunstone 07939 614003
Unblocking Drains
6 Comments
Testimonials
Many of the programs on television now days would have you believe that every tradesman is out to rip you off. This is definitely not the case and it was a real pleasure to employ Chris and his assistant Bob. They arrived early, were extremely knowledgeable, friendly and efficient and using their skills had unblocked the drains within 30 minutes. The fact that we knew exactly how much we were to be charged before the work started was tremendously reassuring. I would have no hesitation in recommending these guys to family and friends and will certainly use them again in the future.

Customer in Tonbridge, 8 March 2013

Blocked drain.